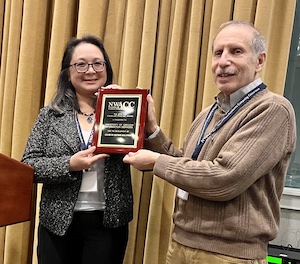 COVID Testing, University of Oregon
The Challenge
The university needed to collect and process test samples on a large scale for asymptomatic county residents, students living on and off campus in group or apartment living settings, faculty, and employees whose work requires them to be on campus, and underserved communities disproportionately impacted by COVID-19. The COVID-19 Monitoring and Assessment Program (MAP) was created in spring 2020 to develop a clinical laboratory and expand the university's testing capacity for the coronavirus that causes COVID-19. This capacity was a part of the Oregon Testing Initiative designed to increase testing capacity across the state to minimize the negative health and economic impact of the pandemic.
The university had to build a non-existent function from scratch in a very short timeframe, which required teams from university housing, health services, administrative leadership, labs, data science, research, legal, procurement, information security, application development, end-user support, network and infrastructure, state and local government plus multiple vendors coming together to scope business requirements, data sharing agreements, regulatory compliance needs, solutions architecture, and design.
The Project/Solution
The university partners and solution participants came together to formulate a vision, identified the customer journey, and progressed through an iterative development process during a highly uncertain time, while operating remotely. The result was a mobile-friendly Clinical Intake Solution which included an online method for individuals to register for testing events, be checked-in at static and mobile testing locations on campus and across the state by testing staff, record successful specimen collection, transfer specimens to the lab for processing with a high-throughput, and provide results to the individual. Daily results were also shared with the university health services, the state and county health departments for monitoring COVID statistics and trends. The University of Oregon COVID Testing practice used the following technologies: MazikCare built on top of Microsoft Dynamics, PowerApps and Power Automate; Microsoft PowerBI; Twilio for SMS; and HL7 Laboratory Management System.
Outcomes
This certified lab has processed approximately 90,000 SARS-CoV-2 samples from its creation in fall 2020 through August 2021. The collections team and laboratory are now postured, using these systems to process and result nearly 10,000 samples per day. These results are regularly tracked within the solution and shared with the Oregon Health Authority for monitoring COVID impacts in the communities we are serving. This system is now being leveraged to provide free take-home screening testing to K-12 students across Oregon Health Authority Regions 3 and 5 (Lane, Douglas, Curry, Coos, Jackson, and Josephine Counties) through a U.S. Dept of Health and Human Services grant. Monitoring and Assessment Program (MAP) | COVID-19 Safety Resources (uoregon.edu)
Relevance for Other Institutions
The result has application at peer organizations who are addressing COVID response and testing across multiple populations and agencies with data insights relative to public health. As a highly efficient and effective solution for campus and community users, this effort highlights the importance of collaboration across multiple IT and non-IT teams.
Participants
Derek Wormdahl, Director of Middleware and Application Development
Billy Ray, Analyst Programmer
Jesse Sedwick, Web Application Developer and Administrator
Brock Lampman, Analyst Programmer
Josh Seifert, Accessibility Program Manager
Gabe McGinnis, Active Directory Administrator
Melody Riley, Associate CIO for Applications and Middleware
Carolyn Schmidt, Project Manager
Heather Dean, Business Analyst
Jake Searcy, Assoc Director Research Advanced Computing Svcs, Data Scientist
Emily Beck, Assistant Research Professor in Data Science
Gary Sullivan, Director User Support Services
Sam Crow, Associate Director User Support Services
Lucas Crownover, System Infrastructure
Cleven Mmari, Senior IT Compliance Analyst
Leland VanBrunt, IT Security Compliance Analyst
Andy Vaughn, Director of Infrastructure and Engineering
Mike Glover Moresi, Knowledge Manager and Trainer